Verification Services
"We're all about people"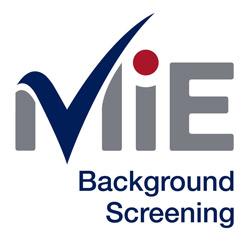 MIE is the largest background screening and vetting company in Southern Africa. The company's trusted and innovative smart vetting solutions and extensive industry knowledge make MIE the partner of choice, to advise and assist clients with all their candidate and commercial (client and supplier) background screening and vetting requirements.
Background screening (also known as Background checks) is the process of checking and verifying various pieces of personal and confidential information on an individual or organisation.
Qualification Verification
Qualification Checks
Membership Verification
Fit and Proper Compliance (FAIS)
National Qualifications Register (NQR®)
Academic Transcripts
Institution Accreditation
Criminal Records
Criminal Records
Criminal Record Check
AFISwitch Fingerprint Capturing Training
SAPS 91A Fingerprints
MIE Fingerprint Zone
Drivers Licence, Vehicle Registration and Ownership Checks
Drivers Licence Check
Vehicle Ownership
Vehicle Registration
Credit Check
Consumer Records
Company Credit Checks
Sequestration and Consumer Trace
Identity Verification
ID Verification
Citizen & Passport Verification
Visa Verifications
Permanent Residence
Screening History
Marital Trace

Risk Management
Fraud Prevention Services
Industry Employment Checks
Employment History
Employee Risk Management
Global Verifications
Qualification Verification
Criminal Checks
Credit Checks
Identity Verification
Driver's Licences
Other
Social Media Screening
Basic Report
Standard Report
Full Report
High Profile Report
Supplier Risk Solutions
Supplier Vetting
Directorship Information
Deeds Search
Sanctions / World Check
ZoomOut™